When:
March 30, 2023 @ 9:00 am – March 31, 2023 @ 10:00 am
2023-03-30T09:00:00+00:00
2023-03-31T10:00:00+00:00
Business Beyond Borders Event 2023
The Chamber of Commerce is pleased to announce St. Maarten Panelists to the Business Beyond Borders event. See here the speakers Bio's: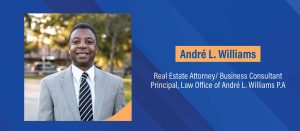 Andre L. Williams
André L. Williams is an experienced real estate attorney who has been practicing law in South Florida for over 20 years. He is the founder and principal attorney of a full-service real estate law firm and title company, which represents a broad range of clients including real estate developers, investors, lenders, brokers, and individuals in all aspects of real estate matters. He has traveled extensively throughout the Caribbean and has a wide range of international clients. He speaks fluent Spanish and conversational French.
He also is a real estate investor and has a residential portfolio of properties in Southern and Central Florida.
In addition to his legal work, André is an active member of the business community in South Florida. He is the President of the BNI Wynwood Chapter, a networking organization that helps professionals grow their businesses through referrals, and serves as President of the Miami Gardens Chamber of Commerce and a member of the Miami Beach Chamber of Commerce.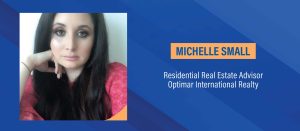 Michelle S. Small
Michelle S. Small, Ph.D. is a highly accomplished real estate agent and network/community builder with extensive experience in the industry. With a vast network of realtors in South Florida, the US, Europe, and the Middle East, Michelle has access to resources in multiple real estate markets.
In addition to her work as a real estate agent, Michelle is also an active network and community builder. She is deeply committed to building strong, supportive networks of professionals and community members, and is widely regarded as a valuable resource and mentor in her field.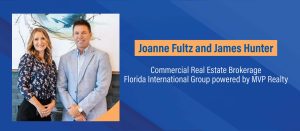 James Hunter and Joanne Fultz
James Hunter and Joanne Fultz, the founders at FIG Commercial have over 40 years of Commercial Real Estate experience and have been involved in well over $400 million in lending for Commercial Real Estate.
James was Senior Vice President of a Commercial bank in SW Florida and has 18 years of experience in wholesale banking, underwriting, commercial construction, and corporate acquisitions. Joanne was head of commercial real estate in Paris, France, and managed Class A asset acquisitions and sales (hotels & land). She is tri-lingual (English, French, German) & a board member of the Canada-Florida Chamber of Commerce. She has assisted Lee County with Canadian trade missions & is the Florida arm of the largest investment group in Quebec, the CIIQ.
James and Joanne have closed a multitude of commercial transactions in Florida from land development, hotels, industrial warehouses, multi-families, warehouses, and more.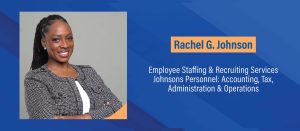 Rachel Johnson
Rachel Johnson is an experienced staffing professional with over a decade of experience in the staffing industry, Rachel has a deep understanding of the challenges that new businesses face when it comes to recruiting and retaining top talent in the areas of Accounting, Finance, Tax, and Business Administration and Operations.
As a division of HCT CPAs, Johnson's Personnel also provides Human Resource services, such as onboarding, HR Handbooks, employee evaluations, and payroll for companies looking to establish a sustainable and protected corporate business structure.
As a staffing expert, Rachel is well-versed in the latest recruiting trends in and technologies. She is dedicated to staying up to date on industry developments and to providing her clients with the best possible service and support.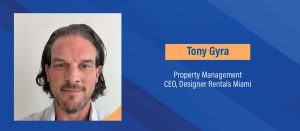 Tony Gyra
Tony Gyra is also a seasoned technology expert with extensive experience working in the travel industry. He is also responsible for developing and implementing cutting-edge solutions that help to enhance the Airbnb experience for both hosts and guests. With a passion for innovation and a deep understanding of the latest trends and developments in the tech industry, Tony has built a reputation as a highly skilled and creative problem-solver. His ability to identify and anticipate the needs of users has been instrumental in driving the success of the Airbnb platform and short-term rentals for his clients.
Rod Harvey CPA,CVA
Rod Harvey is the Managing Partner of HCT Certified Public Accountants & Consultants, LLC His firm specializes in business tax, international tax, and many other tax-related issues associated with operations, compliance, reporting, technology, estate planning, and law.
Rod is responsible for all operational functions of the HCT Certified Public Accountants & Consultants, LLC. He is responsible for the growth and development of the staff by providing continuing education programs such as CPE Certifications.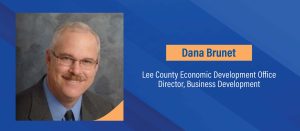 Dana Brunett 
Dana Brunett is an experienced Economic Development professional with a demonstrated history of working in the government, private, and non-profit sectors. Skilled in C-Level Negotiations, Management, Business Planning, Analytical Skills, Government Relations, and Management. He has served in various capacities in the Lee County Development Office for over three years.
The Lee County Economic Development Office provides business assistance to retain existing businesses, encourage entrepreneurship and attract new businesses to provide a strong economy and thriving communities.
Upcoming Events
May
1
Mon
2:39 pm
COCI Events Calendar MAY 2023

@ Chamber of Commerce St. Maarten
COCI Events Calendar MAY 2023
@ Chamber of Commerce St. Maarten
May 1 @ 2:39 pm – May 31 @ 3:39 pm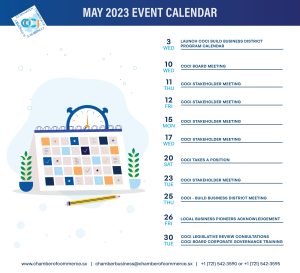 Our event overview for May 2023
Jun
1
Thu
12:00 pm
COCI Event Calendar JUNE 2023

@ Chamber of Commerce St. Maarten
COCI Event Calendar JUNE 2023
@ Chamber of Commerce St. Maarten
Jun 1 @ 12:00 pm – Jun 30 @ 1:00 pm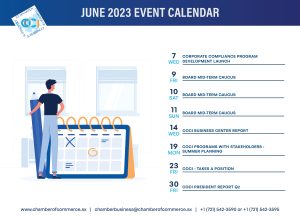 READ MORE