COCI PARTICIPATED IN 13th WORLD CHAMBERS OF COMMERCE CONGRESS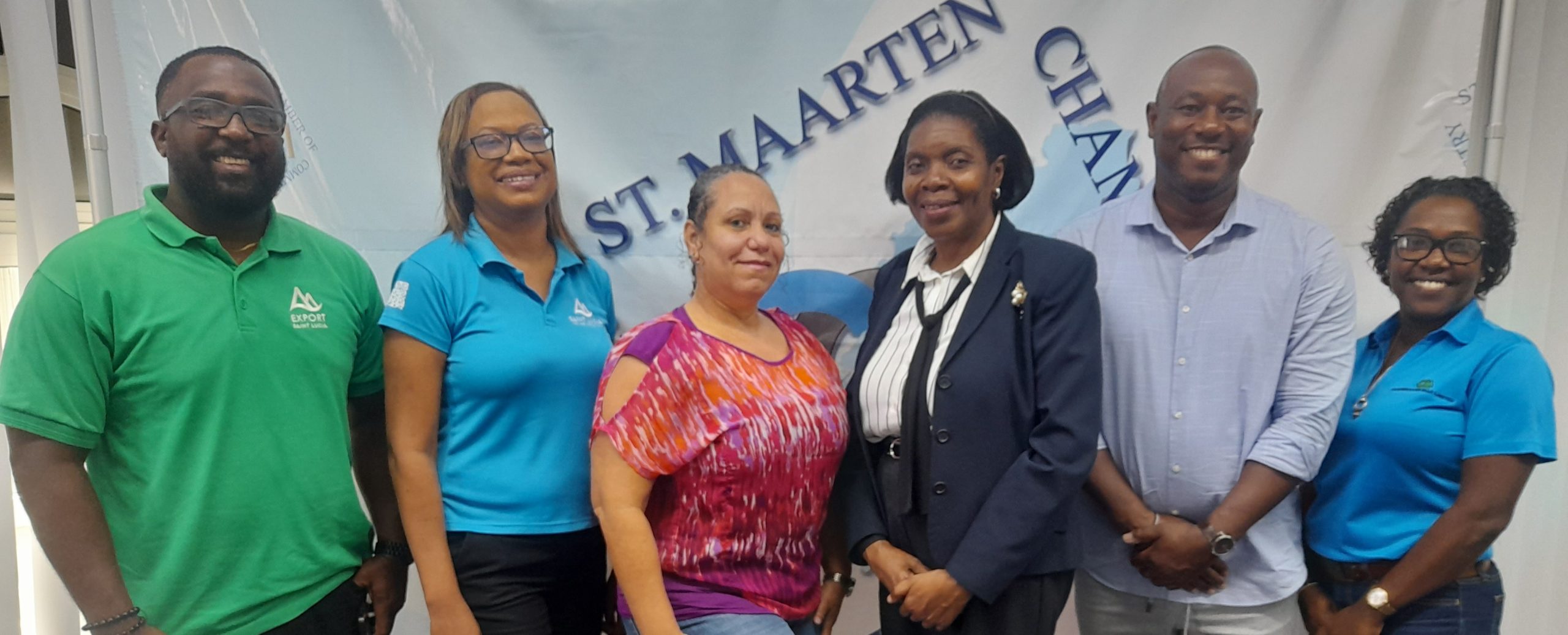 Philipsburg – The St. Maarten Chamber of Commerce and Industry (COCI), is proud to announce the successful meeting held with a visiting delegation of St. Lucia, comprising of the Minister for Commerce, Manufacturing, Business Development, Cooperatives and Consumer Affairs- Honourable Emma Hippolyte and the CEO of Export Saint Lucia. This meeting was held last Saturday 15 July at the COCI Office, in which meaningful discussion on collaboration opportunities in trade, interisland connectivity and food security, among others were discussed. The general aim was to explore avenues, whereby businesses from both countries can benefit, paving the way for mutual economic growth and prosperity.
During the meeting, the delegation from St. Lucia provided valuable insights into the current trade occurrences between St. Lucia and St. Maarten and the potential for further development. COCI on the other hand, expressed the immense value of establishing a network of international partners, whereby the local business community will gain access to a vast array of opportunities, including new markets, investment prospects, business to business connections and the exchange of knowledge as it relates to business trends and developments.
As a direct outcome of the meeting and St. Lucia Export, through the support of the Honourable Minister have committed to foster ongoing dialogue on trade possibilities and the exchange of data between the institutions. COCI has also agreed to share its platform of potential business to business matchmaking entities, that is it looking launch by the end of the year.
COCI was represented by its President- Ms. Peggy Ann Brandon, Board Member Mr. Benjamin Ortega and its Executive Director- Mr. Jude Houston.
Latest News
Upcoming Events
There are no upcoming events.