PJIA Reconstruction Project
2020 - 2021 PJIA Reconstruction Project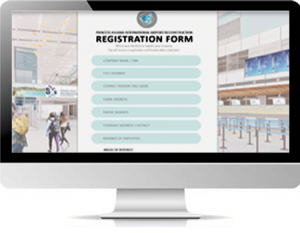 PJIAE and Chamber of Commerce still open to local contractors to register for the Terminal reconstruction project. 
As an initiative to boost local contractor's involvement in the SXM Airport terminal reconstruction project, PJIAE and the Chamber came together in October to develop a program to register local subcontractors and make this available to the contractors bidding for the project. This approach was taken since the procurement procedure of the project does not allow for the PJIAE to engage local contractors directly. Therefore, given the Chambers' role as the official registry of businesses, open advocacy for local participation, and their regulatory obligation of having businesses being compliant, this collaboration was formed with stipulated criteria. This criterion includes businesses proving that they have fulfilled their obligations to key institutions such as the tax and receivers offices, SZV, and the Chamber.
Since the initiation of the program on October 30th, 2020, a total of  42 local contractors registered to participate in the process, however, to date, only  17 have submitted the requested documents as part of the criteria and completed the registration process. The deadline for the bid submittals by the interested bidders is January 12th, 2021, leaving limited time left for local contractors to be a part of this initiative.
We again encourage all the local contractors that have registered to submit their compliance documents to the Chamber of Commerce as soon as possible to finalize their application process. Being a part of this exclusive list will grant local contractors the opportunity to be considered to participate in subcontract work for the SXM Airport Terminal Building.
Registration has been successfully closed in July 2021.