COCI engages in constructive dialogue with N.V. GEBE
Philipsburg: The St. Maarten Chamber of Commerce and Industry (COCI) and NV GEBE engaged in open and frank discussions regarding concerns and complaints, during a meeting convened by NV GEBE The primary focus of COCI during the discussions centered on billing procedures, disconnection protocols and service to the consumer.
During the meeting, N.V. GEBE provided valuable insights into the challenges it has encountered, following the unfortunate event of March 2022. NV GEBE outlined its approach and the progress made to date, for an understanding to be attained on issues surrounding the billing for services provided and delved into the trajectory to be completed.
Although the current interim management has made significant steps since March 2022, much is yet to be done based on its own trajectory to recover from the setbacks caused by the hacking of its system, and to take the company and its services to a new level in a digital age. NV GEBE expressed its commitment to a diligent execution towards such.
Patience, understanding and cooperation from the consumer is key, as NV GEBE with its dedicated staff continues to work towards implementation of measures to better communicate with and address issues brought forward by its customers.
Matters such as billing, processing of payments, payment arrangements on outstanding accounts and disconnection policies and procedures as well as enhanced customer care, are the focus points of NV GEBE to properly address the concerns. There are instances in which advantage was taken and utility usage was enjoyed without any payment, merely because no invoices were issued.
It takes a proper interaction between the provider and consumer to keep the service delivery going. The utilities provided must be paid for by the consumer who enjoyed the usage. The interdependent relationship here is crucial for the viability of the company as well as the service provisioning to the consumer, and one cannot occur without the other, Mr Washington explained.
In the interim, COCI is poised to collaborate closely with N.V. GEBE to aide where possible and necessary with the process undertaken by NV GEBE to restore and improve utility production and distribution. COCI will continue to utilize the established communication means with NV GEBE to address concerns and or complaints as well as recommendations received, for the mapping of solutions and the way forward.
Both COCI and N.V. GEBE are resolute in their shared objective of ensuring customer satisfaction and the wellbeing of the community, despite the ongoing challenges.
Upcoming Events
Dec
5
Tue
9:30 pm
Connected Caribbean Summit 2023

@ Miami, Florida
Connected Caribbean Summit 2023
@ Miami, Florida
Dec 5 @ 9:30 pm – Dec 6 @ 10:30 pm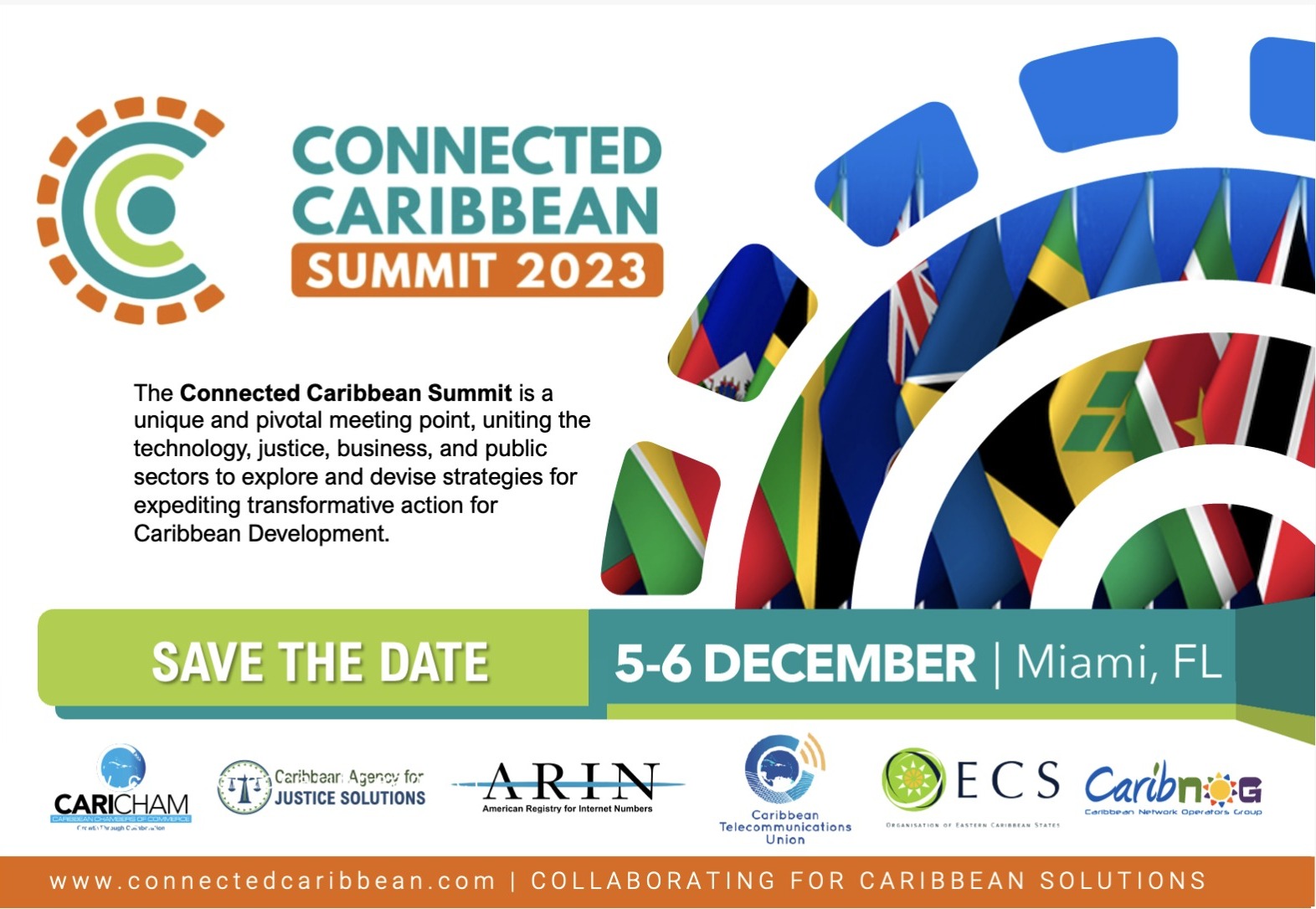 As part of COCI's objective to research and bring to the attention, connecting initiatives that can bring benefits to businesses and the private sector on a whole; we hereby bring to you the Connecting Caribbean Summit 2023 (CCS)-Miami. Businesses[...]